M. Beth Page Online Studio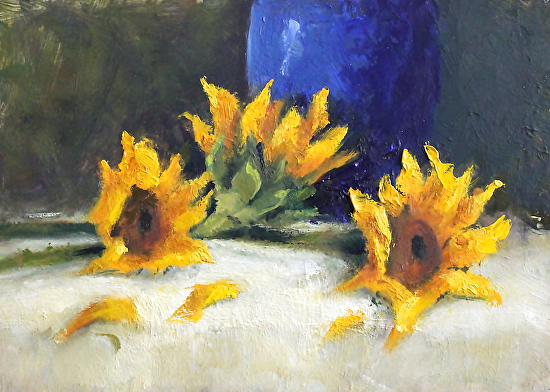 "Sunflower Trio"
5 x 7
$300
SOLD
Contact me through my email
for purchasing information.
This small painting was a commissioned piece. I was given
the freedom to choose the subject and since I enjoy painting
sunflowers, they were my choice. I treated the piece as a
quick sketch and used my palette knife to keep the brushstrokes
loose and free.
All rights reserved to the artist and may not be reproduced without permission.